About Us
Audiology South is owned by local, experienced audiologists Simon Melville and Anthony Rowcroft.
Owner-operated by local audiologists
Audiology South has a growing reputation across the South of New Zealand. Our key difference is our independence – we supply and fit hearing devices from all leading manufacturers and are not limited by the products of any one supplier. Customers get the best options for their hearing needs, every time.
Audiology South is owned and operated by audiologists who work in the clinic every day alongside their team. Anthony Rowcroft of Dunedin and Simon Melville of Arrowtown are experienced audiologists who are active in the profession.
"It's important we provide an environment that works for our audiologists so they can give the best hearing care to our customers. We have an outstanding team of clinicians who know how to deliver great solutions. We just have to supply them the tools to do it," Anthony says.
"That means top-quality rooms and facilities, the best equipment, the opportunity to attend conferences and continually develop their practice, and the freedom to prescribe the best solutions for their clients."
"We're audiologists too, so we know what works for everybody," adds Simon.
Community-minded
Audiology South supports several local and national charities including the Otago Community Hospice, Hearing Dogs NZ, and the Southern Cochlear Implant Programme. Our support includes community days when staff leave the office, roll up their sleeves and work alongside a charity to support people in need.
Each year our "Hear for Christmas" initiative gives the gift of free hearing aids to recipients who otherwise may not be able to afford them.
We also actively sponsor community groups including the Roslyn and Green Island Bowls clubs, the Dunedin RSA Choir and Age Concern.
Audiology South works at being environmentally friendly. We currently provide a free hearing aid battery recycling service that is available to all hearing aid users in our region. We also work with suppliers to reduce plastic packaging.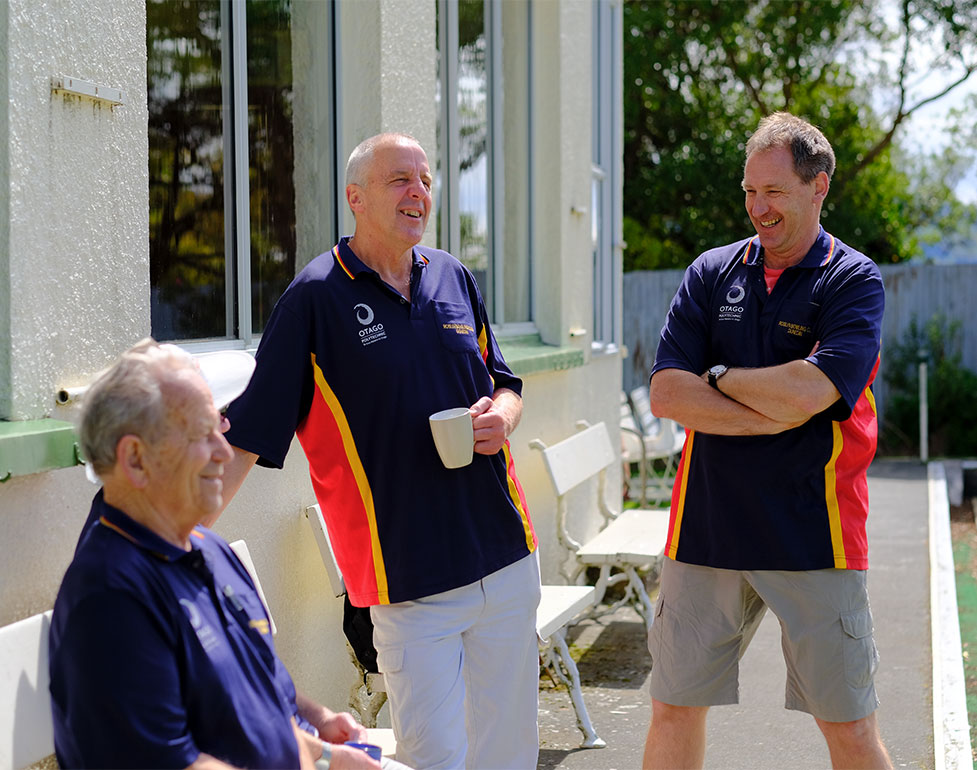 Access to Leading ENT surgeons
Audiology South's premises are also home to ENT Southland, and we have a close association with surgeons Patrick Dawes, Matthew Leaper and Dean Ruske. ENT (otorhinolaryngology) surgeons specialise in the diagnosis and treatment of ear, nose, throat, head and neck disorders.
These Dunedin-based specialists have international otorhinolaryngology experience. They hold fortnightly clinics at our premises, providing valuable service integration for our patients. To save time and avoid inconvenience, especially for those who live out of town, our Customer Care team try to arrange hearing assessments on the same day just prior to ENT consultations.